Work of DePauw Professor and Students Featured in Journal Evolution
April 1, 2002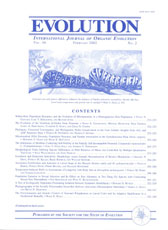 March 22, 2002, Greencastle, Ind. - Research conducted by Wade N. Hazel, professor of biology and chair of DePauw University's biology department is the lead article in the latest edition of the journal Evolution, the international journal of organic evolution. Entitled "The Environmental and Genetic Control of Seasonal Polyphenism in Larval Color and its Adaptive Significance in a Swallowtail Butterfly," Dr. Hazel's writing acknowledges the contributions of several DePauw students.
DePauw Science Research Fellows Lora Alvey and Jennifer Crum (both 2001 graduates), 2000 graduates Christen Kennedy and Lee Wright, and current seniors Haley Carney and Amy Kostrzewa are noted in the acknowledgements at the end of the article for "assisting in rearing larvae and collecting data."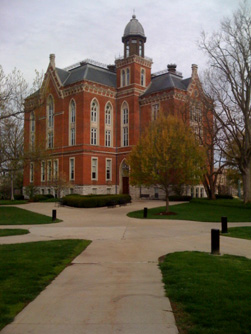 Associate professors of biology J.H. Benedix Jr. and Dana Dudle are also cited for their help. The illustration that accompanies the text is the work of part-time assistant professor of art Barbara Fields Timm. Finally, the acknowledgements state that "Funding was provided by DePauw University via the Science Research Fellows Program and a Faculty Fellowship."
Evolution is published by the Society for the Study of Evolution. You can learn more by clicking here.
Back