The DePauw is Again 'Newspaper of the Year'; A Midwestern Review Also Honored
April 9, 2002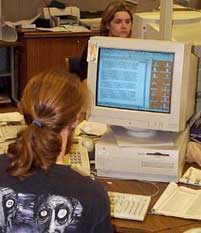 April 9, 2002, Greencastle, Ind. - Indiana's oldest college newspaper is also the state's best newspaper, for the eighth time in the past nine years. The Indiana Collegiate Press Association honored The DePauw as Newspaper of the Year, one of 27 awards the publication received over the weekend as it coincidentally celebrated its 150th anniversary. A Midwestern Review, a semi-annual literary magazine of DePauw University arts and issues, took home 9 ICPA awards.
Besides the Newspaper of the Year award, The DePauw was awarded first place for Best Special Issue (September 12, 2001); Best Investigative Story (Matt Claus); Best Staff Editorial (The DePauw supports Beta story); Best News Feature Story (Natalie Seibert); Best Sports News Story (John Grubb); Best Sports Feature (Brian Thompson); Best News or Features Series (Brandon Sokol, Michelle Evans, Jessica Schabb, R. J. Talyor, Craig Greiwe and Wil Myers); Best Sports Photo (Elizabeth Porter); and Best Editorial Cartoon (Damon Xanthopolous).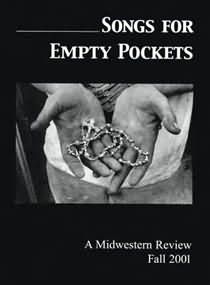 The DePauw competes in the division two category, for colleges and universities of more than 2,000 full-time students that don't publish a daily newspaper.
A Midwestern Review, competing in the literary magazine award category, took firsts for Best Essay (Abby Chew); Best Short Story (Lauren Olson); and was a second place finisher as Literary Magazine of the Year, falling just three points shy of first-place recipient Juggler, published by the University of Notre Dame.
As noted above, The DePauw celebrated its 150th anniversary over the weekend with events attended by current and former newspaper staffers. You can read a summary of the anniversary dinner by clicking here.
Back