Acclaimed Fiction Writer Bobbie Ann Mason Speaks Thursday
April 16, 2002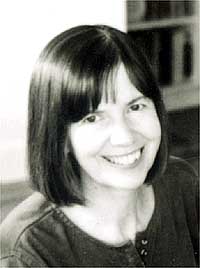 April 16, 2002, Greencastle, Ind. - One of America's leading fiction writers, Bobbie Ann Mason, will make two appearances at DePauw University this Thursday, April 18. Mason will conduct a question and answer session at 4:15 p.m. in Watson Forum of the Pulliam Center for Contemporary Media. At 7:30 p.m., she will speak in Meharry Hall of historic East College. Her visit is sponsored by the James and Marilou Kelly Writers Series.
A native of Mayfield, Kentucky, Bobbie Ann Mason is the author of Shiloh and Other Stories, which won the PEN/Hemingway Award. Her Feather Crowns won the Southern Book Award and was a finalist for the National Book Critics Circle Award, and her best-selling novel In Country, about the aftermath of the Vietnam War, was made into a feature film that starred Bruce Willis. Mason's latest work is a collection of short stories, Zigzagging Down a Wild Trail. Explaining the title, Mason told NPR, "It's one of those moments that could be a crossroads or a place on the trail

where you stop and ask yourself which fork you want to take. I see it as a moment of self-awareness, where you're aware of yourself in the moment as if everything in history had conspired to lead you to this particular point."
After majoring in journalism at the University of Kentucky, Mason took several jobs in New York City with movie magazines, writing articles teen stars. She went on to graduate school at the University of Connecticut, where she received her Ph.D. in literature with a dissertation on Vladimir Nabokov's Ada. This study was later published in paperback as Nabokov's Garden.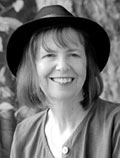 For seven years, Mason taught journalism and literature at a Mansfield State College in Pennsylvania. Her second book The Girl Sleuth: A Feminist Guide to the Bobbsey Twins, Nancy Drew, and Their Sisters was devoted to her favorite childhood reading. Her attempts at writing fiction, however, hit roadblocks until, "I started to realize a lot about where I'd come from." Mason began to pen stories using Western Kentucky as a backdrop. In 1980, the New Yorker published one of them. Two years later, the book Shiloh and Other Stories was published, which won the Ernest Hemingway Foundation Award for Best First Fiction. The New York Review of Books calls Mason "One of those rare writers who, by concentrating their attention on a few square miles of native turf, are able to turn up new and surprisingly wide worlds for the

delighted reader."
Mason's memoir, Clear Springs, was a finalist for the coveted Pulitzer Prize in 2000. Her other works include Midnight Magic, Feather Crowns Love Life, and Spence + Lila. Besides the New Yorker, Mason's stories have appeared in The Atlantic, Harper's, The Paris Review, The Southern Review, The Boston Review, the Washington Post Magazine, and many more.
"If you're interested in the strange conjunction of small towns, pop-culture, and female identity, or simply the beauty and humor that language can provide, you will enjoy this reading," says Maurice Manning, assistant professor of English at DePauw and 2000 winner of the Yale Series of Younger Poets, the longest-running poetry prize in America. "It is quite an opportunity for us to host a writer of Ms. Mason's stature."
Bobbie Ann Mason's DePauw appearance is free and open to the public.
Back