Judge James Payne '68 Appears on NBC's Dateline
April 17, 2002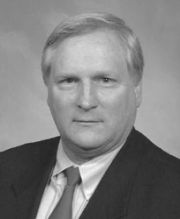 April 12, 2002, Greencastle, Ind. - "In one month, 75 percent of the children we had coming into the court of the new filings were cocaine-positive babies," the Honorable James W. Payne, Judge, Marion (County, Indiana) Superior Court, Juvenile Division said in a report that aired tonight on NBC's Dateline. "It's a huge problem," added Judge Payne, a 1968 graduate of DePauw University.
The Dateline story, and longer reports that later aired on MSNBC, offered "a nationwide audience... an unprecedented look inside America's juvenile courts," a preview to the segments stated. One of the cases profiled is that of 15-year-old Melissa Evans, who "has already lived a long life. She has been a drug user, a child of users. She herself has been a ward of the court for three years, declared a Child in Need of Services (Chins Child) when her parents' drug use left them unable and unwilling to take care of their kids."
In the report, Judge Payne says, "Melissa will go home, do OK for a period of time. But she's not real comfortable. She'll go back to school where kids won't accept her, where she doesn't necessarily want to sit down for eight hours and study math, English and root for the home team. And she'll get tired of that. She'll leave in probably three to five months, if not sooner. The baby will then be placed in some developmental treatment center for the rest of her life at taxpayer expense."
The reports, summarized on MSNBC.com, contain several quotes from and references to James Payne, as well as his resume, including the B.A. degree he received from DePauw. You can access the story index by clicking here. Individual stories can be read here, here and here.
Payne, who has served 17 years as Marion County Juvenile Court Judge, testified before the U.S. House of Representatives Subcommittee on the Judiciary on March 8, 2001 on the subject of juvenile crime. "There is a common belief that juvenile crime is out of control and that the rate of increase is far beyond the current status of other crimes committed within our society and community, specifically adult crime," Payne told lawmakers.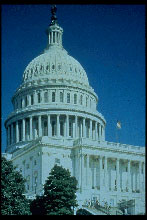 "The nation is in its fifth consecutive year of declining juvenile crime. This is clearly not the perception of the communities of our states and as presented in the media... We are then in a quandary over this interpretation and how to respond to it, because, too often, the perception and the belief begins to control the response and the programs and funding to address the issue presented. This is even more problematic when we see that many adults are more afraid of young people than any other segment of the population. To observe this phenomenon, go to a local mall on the weekend or a popular public gathering place where there are adults, juvenile and families gathering on the weekend. For the most part, adults will cross the street, duck into a store or turn around from a group of young people coming toward them. We have a fear of young people fueled by a perception of the facts of juvenile crime and violent behavior."
To read Judge Payne's complete testimony, click here.
Back