DePauw Entrepreneur's 'List' Now Has 75,000 Members
April 18, 2002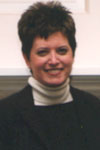 April 18, 2002, Greencastle, Ind. - "Angie's List was co-founded in 1995 in Columbus by Angie Hicks [Bowman], after she graduated from DePauw University with a degree in economics, and now Chief Executive Officer Bill Oesterle," writes Betty Lin-Fisher in the Akron Beacon Journal. The article, entitled "Checking it Twice: Angie's List lets members rate area businesses," tells of brainchild of Bowman, a 1995 DePauw alumna, which is now in 13 markets, with 75,000 members.
Angie's List creates and maintains a list of home service providers -- from electricians to pest control companies -- and shares the data it collects with its customer base. So, if you need a pet-sitter, the company can give you a report that shows you which firms satisfied customers the most. Members pay an annual fee of $37. Angie Hicks Bowman, "the founder and chief marketing officer of the company that bears her name, likens the service to a club," The Beacon Journal notes. The 29-year-old tells the paper, "It's really interesting how people view it that way. There's an obligation to report back. It's a responsibility of being part of the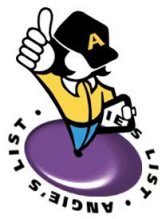 group.''
"We're kind of that nosy neighbor,'' added Bowman, who according to the paper, has a goal of making "consumers as educated as possible. She stresses that consumers should check Angie's List in addition to the Better Business Bureau, the Attorney General's office and find out whether a company has the appropriate licenses. 'We're just one more tool to use in helping to get your decision made and to speed up the process,' she said."
Angie Hicks Bowman was recently named one of the top 40 Central Indiana business leaders under the age of 40 by the Indianapolis Business Journal, one of four DePauw alumni to make the list. You can read more by clicking here. You can access the web page of Angie's List by clicking here.
Back