Pulitzer Prize-Winner James B. Stewart '73 on Morning Edition
April 23, 2002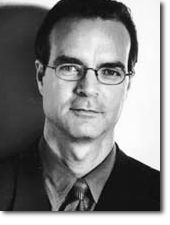 April 23, 2002, Greencastle, Ind. - "Even when people knew they were under investigation they kept doing it-- they really couldn't stop," Pulitzer Prize-winning journalist and 1973 DePauw University graduate James B. Stewart said on National Public Radio's Morning Edition, as he discussed the Wall Street scandals of the 1980s. Stewart, author of best-selling books such as Den of Thieves and Blood Sport, former front page editor of the Wall Street Journal, and currently editor-at-large of SmartMoney magazine, was interviewed by NPR special correspondent Susan Stamberg as part of her series on cheating.
"[In] the 1980's, people came to believe that the stock market was a rigged game, and I believe in many ways it was a rigged game," Stewart says in the interview,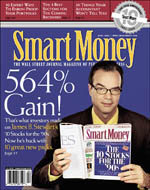 "and that alienates everyone... It was really undermining confidence in the market," he said of the scandales involving Ivan Boesky and Michael Millken.
Audio of the complete interview, which runs seven minutes and 28 seconds, is available via NPR's web site by clicking here.
James B. Stewart is also featured on the cover of SmartMoney's April issue. You can read more about that here.
Back