K-PAX Author Gene Brewer '59 On Campus Thursday
April 29, 2002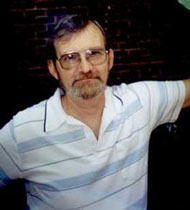 April 29, 2002, Greencastle, Ind. - Gene Brewer, author of the book K-PAX and a 1959 graduate of DePauw University, will return to his alma mater this week. Brewer, a chemistry major at DePauw, will sign books (which will be available for purchase) outside the auditorium of the F.W. Olin Biological Sciences Building at 3:30 p.m. Thursday, May 2, 2002. At 4 o'clock, he will deliver a speech in the auditorium entitled "Is it Science or is it Ficton?" Immediately afterward, Brewer will attend the chemistry department's annual picnic at Bowman Park. The events, sponsored by the DePauw Chemistry Club are free and open to the public.

A scientist-turned-writer, Brewer's first novel, K-PAX was released in 1995. It was followed by last year's sequel, On a Beam of Light. Of it, Booklist's William Beatty wrote, "Brewer's satire is usually gentle and occasionally devastating. Fans of K-PAX won't be disappointed by its sequel, and neither will those coming to this skillful and creative novelist for the first time." A third novel, The Worlds of Prot is scheduled to be published this summer.
Last October, the film version of K-PAX, starring Kevin Spacey and Jeff Bridges, hit movie theaters across the nation. Gene Brewer makes a brief appearance in the film, which is now among the most popular home videos in release.
Brewer recalls, "My English 101 professor, Ed Galligan, was kind enough to encourage my writing and, in fact, asked me to do something for the Hoot (a DePauw literary magazine at the time). I never did because I never got out of the lab, but perhaps he planted a seed in my head that finally germinated more than 20 years later."
You can read a story about Gene Brewer from October, 2001 by clicking here. You can visit the author's home page by clicking here.
Back