Emeritus Prof. James Gammon Quoted in Indianapolis Star
August 6, 2002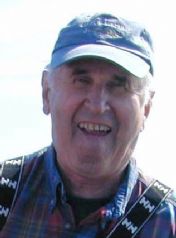 August 6, 2002, Greencastle, Ind. - "Jim Gammon, a retired DePauw University ecology professor who's helping the state decide how to spend $6 million from a settlement with Guide [Corporation], said no matter how many precautions are taken, spills and other accidents are inevitable," writes Tammy Webber in today's Indianapolis Star. Gammon is cited in a story on how Indiana's budget problems are adversely affecting the state's ability to administer a federal industrial wastewater program. As a result, the Environmental Protection Agency is overseeing the efforts.
Dr. Gammon, professor emeritus of zoology at DePauw, tells the newspapers that accidents involving hazardous materials are "going to happen because of human error and just accidents or failures of technical treatment processes." The Star's Webber adds, "But it is possible for rivers and streams to recover because most chemicals decompose over time, Gammon said, noting that water quality has improved immensely in the 30 years since the federal Clean Water Act was enacted."

You can read the complete article online at the newspaper's Web site by clicking here.
Source: Indianapolis Star
Back