DePauw Senior Elected to International Board of Circle K
August 28, 2002
August 28, 2002, Greencastle, Ind. - Dave Ziemba, a DePauw University senior and a member of DePauw's Circle K organization, has been elected an international trustee of Circle K International. Ziemba, who is from Hammond, Indiana, is one of eleven members of the decision-making body composed of nine trustees, a vice-president, and president. Ziemba was elected this month at Circle K's annual international convention.
Circle K International is college and university students who are responsible citizens and leaders with a lifelong commitment to community service worldwide. More than 12,000 college students on 550 campuses around the globe (in the Bahamas, Barbados, Canada, Colombia, Jamaica, Panama, Philippines, St. Lucia and the United States of America) make up Circle K International, which is affiliated with Kiwanis International. The organization is governed on all levels by college and university students. The student-run organization promotes fellowship, leadership and service. DePauw's Circle K program was initiated eleven years ago.
"It's a real honor to represent DePauw on the international board," Ziemba says. "This underscores the strength of our campus' Circle K,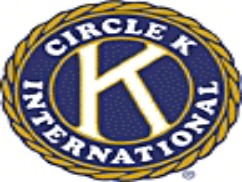 and the commitment we as DePauw students have to serving others in our community and our world."
Circle K organizes a number of fundraisers and service projects on campus. For Rose Day, members sell a dozen roses to parents who have daughters on campus and deliver the flowers on homecoming day. The club sponsors holiday parties for area children, and provides pumpkins for Halloween carving and presents for Christmas. On the weekend following the September 11 attacks, DePauw's Circle K also sponsored a car wash to raise funds that assisted children of disaster victims (read more here).
You can contact Dave Ziemba via e-mail here.
Back