Newspapers in California and Illinois Cite Prof. Jeff McCall '76
August 28, 2002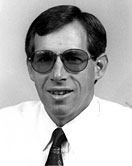 August 28, 2002, Greencastle, Ind. - "Jeff McCall, a media critic and communications professor at DePauw University in Indiana, wonders whether a kidnapper might do more harm to a child if he knows the public is hunting them," writes David Seaton in the Press-Enterprise of Riverside, California. The story examines early successes of the state's Amber Alert system, which uses the media to get the word out quickly of child abductions so that the public can react. The story quotes several media critics, including Dr. McCall, who worry overuse of the system will limit its effectiveness long-term.
Seaton says McCall also wonders if "there be pressure on the police to call for an alert, regardless of whether a case meets the protocol?" McCall, who graduated from DePauw in 1976, tells the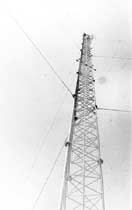 paper, "If I were director of a television station, I would want to know why [an alert was called]. What makes you think Amber Alert will (help)?"
Meanwhile, an editorial in yesterday's News-Gazette of Champaign, Illinois also makes mention of Professor McCall. "Maybe the Federal Communications Commission will finally get tough with broadcasters who could, by virtually any definition, be accused of indecency. As DePauw University Professor Jeffrey McCall (a Champaign native) noted on these pages recently, the FCC has been too lenient in enforcing its own rules."
McCall's op-ed piece was published in a number of newspapers across America in July, including the Atlanta Journal-Constitution and Buffalo News. You can read more about it by clicking here.
Back