Dick Johnson '76 New Morning Anchor at Chicago's WMAQ-TV
September 2, 2002
September 2, 2002, Greencastle, Ind. - Dick Johnson, a veteran Chicago television news anchor and reporter and a 1976 graduate of DePauw University, will be an even more frequent sight on the Windy City airwaves. Johnson, who spent nearly 20 years at WLS/Channel 7, the ABC owned & operated station in the nation's third largest TV market, is jumping to NBC-owned WMAQ/Channel 5, to anchor the station's weekday morning newscasts effective September 9. He had been anchoring the Sunday morning news broadcast and served as a general assignment reporter at Channel 7.
Dick Johnson joined WLS in November 1982. The recipient of a Chicago Emmy Award and the prestigious Columbia-DuPont award, Johnson has been the lead reporter on many of Chicago's top stories. He broke the story of Andrew Cunanan's connection with the 1997 murder of Chicago-based realty developer Lee Miglin, was the first TV reporter to broadcast news of the "great Loop flood", led coverage of the Chicago connection in the O.J. Simpson murder case and was the first reporter on the scene of the 1994 crash of American Eagle flight 4184 in northwest Indiana. Johnson is a frequent visitor to the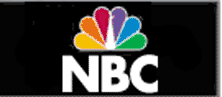 DePauw campus, where he speaks to students in the Media Fellows program, and in February spoke (along with Rob Johnson '90 of WLS) to the DePauw Regional Alumni Council in Chicago.
Johnson's move is noted in a recent column by Robert Feder of the Chicago Sun-Times, accessible by clicking here.
Back