United Way Kick-Off Speech by Ken Owen '82 Subject of Story
September 6, 2002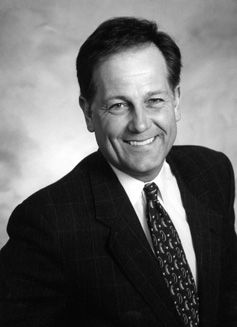 September 6, 2002, Greencastle, Ind. - "'You're making a very positive difference,' key speaker Ken Owen, director of media relations at DePauw University, told the group," writes Brandy Richmond in Greencastle's Banner-Graphic in an article on the kick-off breakfast for the United Way of Putnam County's 2002 campaign. She adds that Owen, a 1982 graduate of DePauw, "captivated the audience with both humorous and heartfelt anecdotes from his career in media and varied background in community service."
"We are here today to celebrate giving," Owen told the gathering, adding that, for the people who rely on programs that are funded by United Way, "the need is greater" this year because of rising unemployment and a weak economy that resembles a "staggering prize fighter in the 14th round."
The DePauw administrator and former television journalist noted that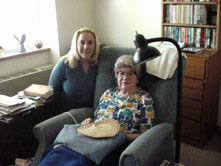 more than 60% of DePauw students engage in volunteer community service activities through the Hartman Center for Civic Education and Leadership. "These are seeds planted early in life that will only make the world a better place," he said.
You can read the Banner-Graphic article in its entirety by clicking here.
To learn more about United Way of Putnam County, or make a donation, call (765) 653-5638.
Back