New Webcasting Fees Affecting WGRE and Other College Stations, Star Writes
September 12, 2002

September 12, 2002, Greencastle, Ind. - New federal regulations require radio stations, including college operations, to begin paying royalties this year for copyrighted music played on the Internet. As a result, "a number of Indiana college radio stations ... have either eliminated or sharply reduced their Internet programming," Jack Naudi writes in today's Indianapolis Star. DePauw's student managed and operated WGRE is among the stations cited in the story.
"College and university radio stations typically serve as training grounds for future on-air, production and business positions. Many have relatively weak signals, which only can be heard in a 10- to 20-mile radius. Internet broadcasts were a way for stations to reach alumni and parents," Naudi states in the article, which quotes Chris Newton, WGRE's operations coordinator and assistant director of the
Eugene S. Pulliam Center for Contemporary Media. Newton, who is a 1985 graduate of DePauw, tells the Star that Webcasting "gives us a chance to promote the university in an interesting way. I think it's a service to our alums, and it gives students an experience at Webcasting." Writer Naudi adds, "No more. WGRE has shut down its Webcast. Newton said he figures WGRE averages no more than four to six Internet listeners at any time, which means the station likely would pay the $500 minimum [annual fee]."
But at this point, because of the fee structure and requirements that stations catalog every song and monitor how many Internet listeners they have, college stations are playing wait-and-see (although WGRE is still Webcasting DePauw sporting events). "If they say to us, 'For another $500 a year we'll leave you alone,' we'll bite the bullet," Newton tells the newspaper.

The fees, which could cost some non-commercial college stations thousands of dollars a year, "derive from a 1998 federal law requiring Webcasters to pay royalties to artists. In June, the U.S. Copyright Office finally set the fees. The fees will go to the Recording Industry Association of America, which will compensate copyright holders," Naudi writes. Congress is considering legislation that would exempt small stations from paying royalties on Webcasts.
You can read the story in its entirety at the Star's Web site by clicking here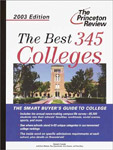 .
WGRE is the sixth best college station in the United States, according to the 2003 edition of the Princeton Review's annual guide to The Best 345 Colleges (read more here), and picked up two first place awards from the Indiana Professional chapter of the Society of Professional Journalists (read more here).
Source: Indianapolis Star
Back