Statewide TV Program Spotlights 361° and Technology Symposium
September 13, 2002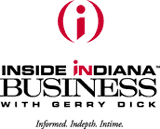 September 13, 2002, Greencastle, Ind. - Two faces that are familiar to friends of DePauw University appear on the statewide television program Inside Indiana Business this weekend to discuss the October 4-5 technology symposium on campus, entitled, "Beyond e: After the Shakeout, the Real Revolution."
In a segment recorded this morning and airing over the weekend, Dennis Trinkle '91, associate coordinator of technology and information systems at DePauw and Tenzer University professor in Instructional Technology and David Becker, CEO of core data processor re:Member Data Services (RDS) and a 1975 DePauw graduate, talk about the event and about how DePauw's innovative technology initiatives, 361°, are providing new opportunities for teaching and learning that have positive implications for the state's economy.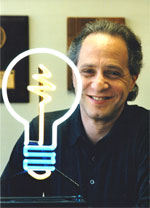 The highlight of the two-day symposium will be a keynote address by Ray Kurzweil, artificial intelligence expert and author of The Age of Intelligent Machines. You can learn more about the event by clicking here.
Dr. Trinkle last appeared on Inside Indiana Business in March to mark the one-year anniversary of DePauw's announcement that it would create a national eLearning center, launched by a $20 million dollar grant from Lilly Endowment (read more here).
David Becker serves his alma mater as a member of the Board of Directors of the McDermond Center for Management and Entrepreneurship. This summer, he was presented with the Trailblazer in Technology Award by INITA (Indiana Information Technology Association). In addition to founding RDS and serving as its CEO, Becker is the CEO and chairman of the board for First Internet Bank of Indiana, the first state-chartered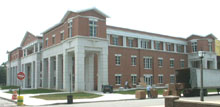 bank to operate solely online and in real-time. Becker also founded Virtual Financial Services (VIFI), a company that grew to become a leading provider of Internet-based solutions before being sold to Digital Insight earlier this year. He also serves on the boards of the 21st Century Fund and the Indiana Technology Partnership.
For a schedule of air times and dates for Inside Indiana Business, click here.
Source: Inside Indiana Business
Back