Omaha World-Herald Story on New TV Season Quotes Prof. Jeff McCall '76
October 1, 2002

October 1, 2002, Greencastle, Ind. - A story in the Omaha World-Herald on the debut of the new television season includes a quote from a DePauw University professor and alumnus. "'TV occupies a special place in people's hearts and minds,' said Jeffrey McCall, professor of communication arts and sciences at DePauw University in Greencastle, Indiana. 'The TV used to be at the center of the living room. Now we have two or three in the house: one in the kids' rooms, one in the den and so on. We want TV everywhere.'" Dr. McCall, who is a 1976 DePauw graduate, is quoted in an article that was published September 30.
The Nebraska newspaper's Daniel P. Finney writes, "Television was invented 75 years ago this month, and in that time it has become an important part of most American homes. The average American watches four hours of TV a day.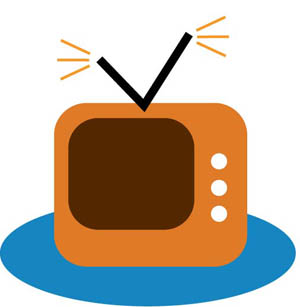 That means that by the time the average viewer is age 65 he or she will have watched almost nine years of TV."
You can read the article in its entirety at the paper's Web site by clicking here.
Source: Omaha (Neb.) World-Herald
Back