You're Invited to Health, Wellness and Benefits Fair
October 16, 2002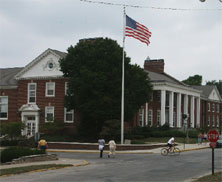 October 16, 2002, Greencastle, Ind. - Staying healthy and fit can be a challenge, especially when the cold winter months hit. On Wednesday, October 30, DePauw University students, faculty and staff and members of the Putnam County community are invited to DePauw's second Annual Health, Wellness and Benefits Fair. The event, sponsored by the Office of Human Resources and CIGNA HealthCare, will be held in the Memorial Student Union Building from 11 a.m. to 4 p.m. and is free of charge. Those attending will be eligible for a number of prizes.
A number of organizations will be on hand to provide information and services to Fair attendees, including CIGNA HealthCare, the March of Dimes and the Waters of Greencastle, which will provide free
blood pressure screenings. Community Blood Center will also be on hand to accept donations of blood.
In addition, free flu shots will be available for DePauw students, employees and retirees from 8 a.m. to 4 p.m. Spouses of employees and retirees may receive a flu shot for a fee of $10. Proper identification is requested.
Many of the participating providers will provide door prizes or giveaways during the day. They include: Cummins Mental Health,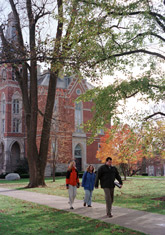 Curves for Women, Greencastle Physical Therapy, The Waters of Greencastle, Putnam County Operation Life, Greencastle Fire Department, DePauw University Public Safety and Security Office, American Century Investors, TIAA/CREF, AIG VALIC, Sam's Wholesale Club, Industrial Federal Credit Union (formerly West Central), Members Heritage Federal Credit Union, and Teachers Credit Union. Like the flu shots, door prizes are only available to members of the DePauw community.
The Fair provides a great opportunity to acquire information that can help set you on a healthier path. For more information, call (765) 658-4178.
Back