Article in Columbia Missourian Quotes Prof. Jeff McCall '76
October 28, 2002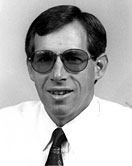 October 28, 2002, Greencastle, Ind. - Beginning this week, as part of the Digital Millennium Copyright Act, radio stations that distribute content over the Internet now must pay 2 cents per song for every 100 people who are tuned in to their Webcasts. "Nationally, more than 70 radio stations have left the Internet since the regulation was announced," Barton Howe writes in today's Columbia Missourian, adding, "Jeff McCall, a professor of communications at DePauw University, said that number will continue to grow. He has looked at the situation nationally and does not like what he sees. He sees radio giants like Clear Channel and Infinity increasingly controlling what Americans can listen to."
Dr. McCall, a 1976 graduate of DePauw, tells the newspaper that the major radio conglomerates have "a real stranglehold on the artistic opportunities out there. If (artists) can't get several of the big owners interested in them, they're in trouble."

McCall, professor of communication arts and sciences at DePauw, is faculty supervisor of campus radio station WGRE, which has decided to continue Webcasting (listen here), and is the sixth best college station in the United States, according to the 2003 edition of the Princeton Review's annual guide to The Best 345 Colleges (read more here).
The Missourian notes, "McCall, who earned his journalism doctorate at MU in 1985, said stations like KCOU [the college radio station at the University of Missouri-Columbia] have always played an important role in the development of popular music and may be the most hurt by the new regulations.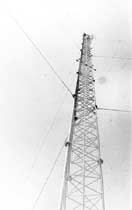 'They serve a function. These independent voices around the country have always been avenues for musicians to get a start,' said McCall. 'The alternative music thing all came from college stations and got them exposure. These kind of musicians (won't be) heard by mainline kinds of organizations now that college broadcasters are going to be kept off the Internet.'"
The Columbia Missourian is a daily published by the University of Missouri that serves its surrounding community. You can read the article in its entirety online by clicking here.
Back