Nancy (Milligan) Frick '74 Named Executive Director of Indiana Dollars for Scholars
October 30, 2002
October 30, 2002, Greencastle, Ind. - Nancy A. (Milligan) Frick, CFRE, a 1974 graduate of DePauw University, has been named executive director of the newly-created Indiana Dollars for Scholars organization. For the past four years, Frick has been a partner with Loring, Sternberg & Associates, a non-profit management and consulting firm. She brings to her new position more than 17 years of nonprofit management and fundraising experience, along with 10 years of experience in elementary and early childhood education.
"We are extremely pleased to have Nancy join the Dollars for Scholars team to guide the expansion of chapters and ScholarShop sites in Indiana," said Dr. William C. Nelsen, president of Citizens' Scholarship Foundation of America (CSFA), parent organization of Dollars.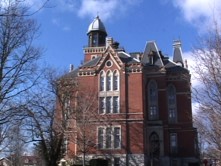 "Her commitment to education and concern for young people will ensure increased financial assistance for Indiana students."
Nancy Frick noted, "Assisting the students in Indiana to achieve their dreams of a college education is a wonderful mission. I am honored to be a part of an organization that not only dramatically impacts the future of Indiana's young people, but our communities as well."
After receiving her undergraduate degree from DePauw, Frick earned a master's degree in education from Butler University. She received her Certified Fund Raising Executive (CFRE) designation in 1997. An active member of her community, Nancy serves on the Junior League of Indianapolis Endowment Board, the Indianapolis Alumnae Chapter of Kappa Alpha Theta Board, is treasurer of the Alpha Chapter Facility Corporation Board, and is active with PTO and the Association of Fundraising Professionals-Indiana Chapter and other volunteer organizations. Her husband, Charles, is a 1973 DePauw graduate.
Last year, 97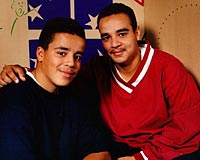 Indiana Dollars for Scholars chapters awarded nearly $2 million to over 3,200 students. Since the first Indiana chapter was established in 1964, Indiana Dollars for Scholars chapters have distributed over $15.6 million to more than 27,500 students. Dollars for Scholars is a national community-based and volunteer-driven network of over 1,100 grassroots scholarship foundations in 38 states and the District of Columbia. In 2001, Dollars for Scholars chapters raised over $44.2 million, awarded more than $21 million in scholarships to more than 27,700 students, and invested the remainder in endowments for future scholarships. Approximately 450 Collegiate Partners, postsecondary educational institutions, have pledged to give favorable treatment to scholarships managed by CSFA and its Dollars for Scholars chapters. Almost one-third of these schools match the awards.
You can read more about the creation of the Indiana Scholars for Dollars organization by clicking here. For more information on Dollars for Scholars, click here.
Back