Information Week Article Quotes Prof. Dennis Trinkle '91
November 15, 2002
November 15, 2002, Greencastle, Ind. - "Today's teens and 20-somethings, while hardly a monolithic group, tend to be hypercommunicative," Tischelle George writes in a story in Information Week that examines how young people communicate in today's workplace, an article that includes analysis from DePauw University professor and alumnus Dennis A. Trinkle.
"Where most knowledge workers today use two forms of communication-- written and spoken-- the employees of tomorrow see endless variations and protocols, George continues.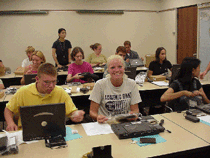 "Far from being awed by current technology, kids will find the tools they need to do what they want, or they'll remake the software and hardware to get the job done."
Later in the story, George writes, "Comparatively sophisticated communication preferences, if not outright protocols, speak volumes about young adults' comfort with computers, data, and communication technologies. They tend to have little fear about deleting files, freeing up memory,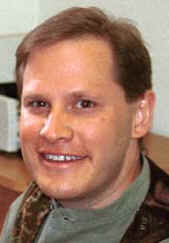 even taking apart software and hardware to troubleshoot or just understand how it works, says Dennis Trinkle, deputy CIO and professor of instructional technology at DePauw University. The desire to know how technology works by disassembling it is a hacker mentality, Trinkle says. And it could change IT support. Employees confident in handling minor technical problems might, for instance, make extensive use of Web-based self-service tools to tackle even bigger problems. 'At the help-desk crew I supervise, the goal is to head off 60% of call traffic by using self-help resources,' Trinkle says. But as those callers get younger, that figure could realistically rise to 80%, he figures, liberating the help desk to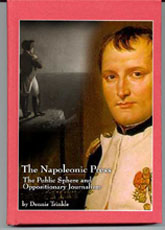 handle more sophisticated problems."
You can read the lengthy (three page) article at Information Week's Web site by clicking here.
Dennis Trinkle is director of 361° Initiatives, associate coordinator of information services and technology, and Tenzer University Professor in Instructional Technology at DePauw University, and a 1991 graduate of DePauw. Dr. Trinkle's most recent book, entitled The Napoleonic Press -- The Public Sphere and Oppositionary Journalism, was recently published by the Edwin Mellen Press (read more here).
Back