Siri Ann Loescher '84, Co-Founder of New Charter School, Profiled in Indianapolis Star
November 26, 2002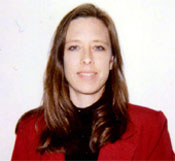 November 26, 2002, Greencastle, Ind. - "When she was a 20-year-old student at DePauw University, Siri Ann Loescher knew she wanted to be a teacher and help shape young minds," begins a story in today's Indianapolis Star about Loescher, a 1984 DePauw alumna. "She and two others co-founded the Charles A. Tindley Accelerated Charter School, one of two new options for high school students approved last month by Indianapolis Mayor Bart Peterson and set to open next fall," the Star'sKim Hooper writes.
The article tells of Loescher "bypassed Indiana University -- where her father was an economics professor -- for DePauw, where she majored in history. Loescher tells the paper, "Dad tried to discourage me . . . I had lofty ideals of teaching gifted and talented children."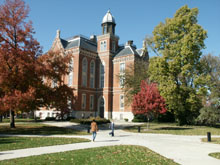 The paper notes that Loescher's "student teaching in social studies was completed at South Putnam High School in rural Greencastle. Teacher pay wasn't a lure to the profession, however. After graduating in 1984, Loescher moved to Washington, D.C., and worked with a nonprofit foundation that sponsored programs for high school students." She later "worked with at-risk students in Detroit, taught at Stanford University -- where she received a master's degree -- and worked with charter organizers in St. Louis." Siri Loescher is also the co-author of Improving Reading and Literacy in Grades 1-5 : A Resource Guide to Research-Based Programs, which will be published in February.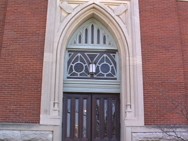 DePauw alumni comprise more than 25% of the board of the Tindley School. John Neighbours '71, Alan Hill '81, Kenya-Taray Delemore '96 and Loescher all serve on the fifteen-member board (Neighbours is chairman), and Marcus Robinson, a 1994 DePauw graduate, is the school's executive director. "This is a unique educational model, and I am enthused about the impact three generations of DePauw alumni are having on its creation. I am hoping I might be able to recruit some young DePauw teachers to be a part of our faculty," Robinson says.
Charles A. Tindley was a self-taught, black Methodist Episcopal minister. Born in 1851 and the son of slaves, Tindley has been credited as a
co-founder of gospel music. Tindley's I'll Overcome Some Day was the ba­sis for the Amer­i­can civil rights an­them We Shall Over­come, pop­u­lar­ized in the 1960's. "We wanted a name for our school that has meaning and embodies something," Loescher told the Star.
You can read the article in its entirety by clicking here.
Back