Czech Republic TV Executive Bob Gardner '65 Profiled in Prague Post
December 4, 2002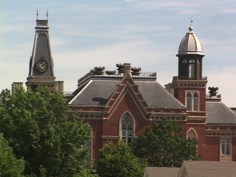 December 4, 2002, Greencastle, Ind. - Robert H. Gardner, chief executive officer of TES media, a major cable television company in the Czech Republic, and a 1965 graduate of DePauw University, is profiled in a lengthy story in today's Prague Post. Entitled, "Meet the BBC's American friend: Cold Warrior Bob Gardner is now Czech cable mogul," the article includes several DePauw references as it tells the uncommon success story of Gardner, "who says he's evolved from Vietnam-era 'Cold Warrior' to East-West 'harmonizer.'"
The Post's Alan Levy writes, "Robert Henry Gardner was born in Chicago and took his higher education in Indiana and Michigan. At DePauw University, he excelled at the rugged American brand of football [he was a letterman in 1962, '63 & '64] and was chosen Hoosier All-Conference cornerback on Indiana's state-wide team. Then, having committed himself to joining the U.S. Navy as an officer candidate upon graduation with a master's degree in business administration (MBA), he found temporary work in New York while awaiting induction in 1967.
The four-month job was as a marketing manager for General Foods -- pushing Post Toasties cereal and pet food."
Bob Gardner served on a nuclear submarine during the Vietnam war performing "secret operations" that Levy surmises involved tracking the activities of Soviet submarines. After his tour of duty, Gardner returned to General Foods, then joined a New York advertising agency as a vice president and account executive. In 1979, he left Manhattan for Elkhart, Indiana, to become a consumer products manager for Miles Laboratories in Elkhart, Indiana. Three years later, he was lured into the burgeoning world of cable television.
After stints with Buford Television and the largest American cable-TV company at the time, TeleCommunications Inc., Gardner got the call from Eastern Europe in 1992.
"The total collapse of the Soviet Union had left fertile ground and a receptive market wide open," Levy writes. "A new company called International Telcel (later part of Metromedia) made him vice president of operations, responsible for developing networks in five former Soviet states: Russia, Latvia, Georgia, Kazakhstan and Uzbekistan. Based in Moscow, he thrived as a cable cowboy in the Wild East, where his business partners were mostly government entities in those pre-privatization days. 'This was a shield against some of the mafia activities going on in the society, although sometimes it posed its own problems,' he says discreetly. During Gardner's nearly four years there, 20 international and Russian bankers were slain in Moscow."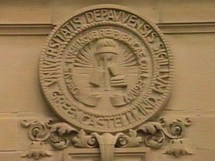 In 1995, Gardner moved to Prague, where he led the Czech Republic's leading cable and satellite TV service. After overseeing the sale of that firm, in 1998 the DePauw alumnus took the reins at TES, which has since tripled its audience. Described by Levy as a "happy wanderer," Bob Gardner says he's very happy with his place in life. "New York vibrates, Moscow vibrates, Prague is a village," he tells the Post. "It's a much more pleasant place to live and I like the values here, though doing business can be challenging. I'll stay as long as I'm challenged."
You can access the entire article online, including a photo of Gardner, by clicking here. Back