Newspaper Notes Books by Two DePauw Authors
December 8, 2002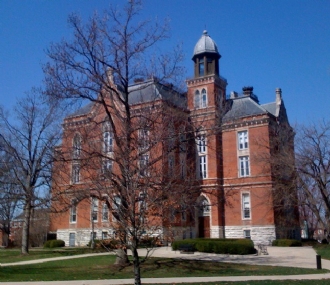 December 8, 2002, Greencastle, Ind. - Contemporary Chicana and Chicano Art (two volumes, $150 cloth, $120 paper, Bilingual Press, Arizona State University) is an exquisite set of art books," notes today's Indianapolis Star, adding, "One of the principal authors is art historian Kaytie Johnson, a curator at the Emison Art Center at DePauw University in Greencastle."
The article on new books by Indiana authors also notes, "The Waste Fix: Seizures of the Sacred from Upton Sinclair to the Sopranos by William G.

Little of DePauw University (188 pages, $65.95, Routledge Publishing) is an examination of the philosophical, social and aesthetic implications of 20th century America's obsession with eliminating waste."
You can read the Star article online by clicking here. Learn more about Johnson's book here and Dr. Little's work by clicking here.
Back