Donald Driemeier '60 Named Interim Chancellor of U. of Missouri-St. Louis
December 20, 2002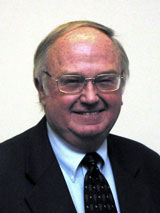 December 20, 2002, Greencastle, Ind. - Donald H. Driemeier, deputy to the chancellor of the University of Missouri at St. Louis and a 1960 graduate of DePauw University, has been named interim chancellor of UMSL, effective January 1. The news is noted in the Columbia Daily Tribune, which states, "Driemeier is a graduate of DePauw University in Greencastle, Ind., where he received a bachelor's degree in economics. He holds master's and doctorate degrees in business administration from Washington University." Driemeier will succeed Chancellor Blanche Touhill, who recently announced her intention to retire at the end of the year.
"I am delighted to be given the opportunity to serve UMSL as its interim chancellor," says Driemeier, a former member of DePauw's alumni board. "As a person who has shared much of UMSL history with Chancellor Touhill, it is exciting to be given the opportunity to carry on her vision as we await the appointment of a permanent chancellor. These are difficult times for higher education in Missouri, and I pledge to work with our new president and the chancellors of the other campuses to ensure the people of Missouri are given the best education that our budgets can provide."
"I am grateful that Dr. Driemeier has agreed to serve as interim chancellor during this period of transition for the University of Missouri-St. Louis," University of Missouri System President Manuel T. Pacheco said. "Don has a long history of service to the university and is well respected by his peers. I know that he will provide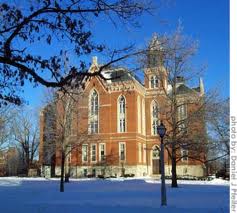 outstanding leadership during this critical time in the university's history."
Driemeier joined UMSL in 1965 as an instructor of finance. He was appointed dean of the School of Business Administration in April 1976. From August 1990 to August 1992, he served as interim vice chancellor of academic affairs, at which time he was appointed deputy to the chancellor.
You can read the Daily Tribune article in its entirety at the newspaper's Web site by clicking here. Driemeier's appointment is also noted in the St. Louis Business Journal (read more here). A UMSL news release is accessible by clicking here.
Back