Randall Curran '76 Named Denver's 'Telecom Executive of the Year'
January 29, 2003
January 29, 2003, Greencastle, Ind. - Randall E. Curran, chief executive officer of ICG Communications and a 1976 graduate of DePauw University, has been named Denver, Colorado's "Telecom Executive of the Year" by the Denver Telecom Professionals (DTP). Curran was selected from a pool of ten nominees and will be honored at the DTP's annual awards presentation dinner on February 20, 2003.
"Over the past year there have been very few telecommunication executives in the world who have been successful in turning their businesses around in this unstable environment, and Randy Curran is one of these executives," says Michael Pallas, president of the Denver Telecom Professionals. "He effectively executed his strategy and communicated a foundation of trust with his customers, vendors, employees and peers in the Denver telecommunications community. Mr. Curran is truly an inspirational leader who has delivered effective results and created a belief of success for the future of telecommunications in Denver."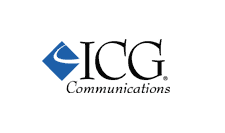 Curran joined ICG, which provides Internet, data and voice communications to more than 30 major metropolitan areas, as CEO in September 2000, and managed the company throughout its entire bankruptcy process. The company's revenues are nearing a half billion dollars. "This is a tremendous but unexpected honor that reflects the hard work and perseverance of all ICG employees," Curran says. "The new ICG forecasts net income and looks forward to competing for and serving customers on our nationwide network."
You can read a news release announcing Randall Curran's award at Yahoo! Finance by clicking here. ICG's Web site is accessible here.
Back