DePauw Opera Theatre Presents The Marriage of Figaro Thursday through Sunday
February 4, 2003
February 4, 2003, Greencastle, Ind. - The DePauw University Opera Theatre will present Le Nozze di Figaro (The Marriage of Figaro) by W. A. Mozart this Thursday through Sunday, February 6-9 in Moore Theatre of DePauw's Performing Arts Center. Considered by many to be Mozart's greatest comic opera, The Marriage of Figaro tells the account of one "mad day" at the court of the Almavivas in late-eighteenth-century Seville.
Lorenzo da Ponte created the libretto for the four-act opera from from Beaumarchais' s politically revolutionary play La Folle Journee, ou Le Mariage de Figaro (The Mad March Day, or the Marriage of Figaro), and Mozart composed the marvelous music that culminated in its first performance in 1786 in Vienna. Originally in Italian, the opera has been translated and performed in many languages. All of the DePauw Opera performances will be in English, using the translation of Ruth and Thomas Martin.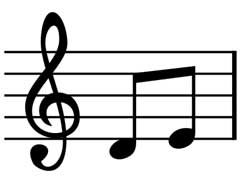 The performances on Thursday, Friday, and Saturday are scheduled for 7:30 p.m., and the Sunday performance is at 2 p.m. In conjunction with the opera performances, there will be a free pre-performance talk by the Viennese-born musicologist, Dr. Imanuel Willheim, professor emeritus of musicology at the Hartt School and an authority on 18th century opera, on both Friday and Saturday evenings at 6:30 in Kerr Theatre of the Performing Arts Center.
Tickets are $7 for general admission and $4 for students, and are available at the Performing Arts Center box office. You can reserve tickets by phone at (765) 658-4827 or by clicking here.
Back