VP Madeleine Eagon Elected Trustee of the College Board
February 5, 2003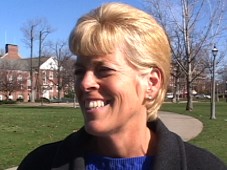 February 5, 2003, Greencastle, Ind. - Madeleine R. Eagon, vice president for admission and financial aid at DePauw University, has been elected to the Board of Trustees of the College Board, a national nonprofit membership association whose mission is to prepare, inspire, and connect students to college and opportunity. Eagon will serve a four year term.
Elected and appointed by College Board member delegates, the Board of Trustees is the governing body of the College Board. Nine trustees and the chair and vice chair of the College Board are nominated by the Trustees Committee on Nominations and then are elected at the Annual Meeting of Members at the National Forum. The Chair and Vice Chair serve two-year terms and other trustees generally serve four-year terms. Regional and national delegate assemblies elect fourteen trustees by mail ballot. The president of the College Board and the chairs of the three national assemblies serve ex officio.

The Trustees have the responsibility to make legal and fiduciary decisions for the corporation; approve the mission, strategic goals, and objectives; establish policies related to membership, programs, and services and approve the annual budget and major program fees; and advise the president, who is responsible for the management of the organization.
"This represents a tremendous honor and, along with my work at DePauw, the pinnacle of professional achievement for me," Eagon says. "I have aspired to being a trustee ever since I knew what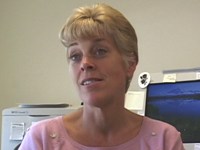 the College Board stood for. With the impending changes in the SAT (adding a writing component) I think I will have a lot to contribute and I hope to serve with distinction."
Founded in 1900, the College Board is composed of more than 4,200 schools, colleges, universities, and other educational organizations. Each year, the College Board serves over three million students and their parents, 22,000 high schools, and 3,500 colleges through major programs and services in college admission, guidance, assessment, financial aid, enrollment, and teaching and learning. Learn more at the College Board's Web site by clicking here.
Back