Prof. John Schlotterbeck Provides Analysis in Newspaper Story on President's Day
February 17, 2003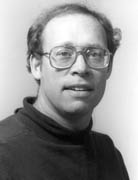 February 17, 2003, Greencastle, Ind. - "The terrorist attacks of September 11, 2001, heightened awareness of U.S. foreign policy, said John Schlotterbeck, a DePauw University history professor," writes Bill McCleery in today's Indianapolis Star. "Students realized that events overseas affect our lives," Schlotterbeck, professor and chair of DePauw's history department, tells the newspaper. "What people overseas think of us affects our lives."
In the article, in which the paper notes that as a result of world events, "local students are paying more attention to the nation's commander in chief this Presidents Day," Dr. Schlotterbeck suggests that the events of 9/11 have also changed Americans' view of the role of the federal government. "The need for protection against terrorists made people much more tolerant of intrusions they would have considered unacceptable five years ago," the professor is quoted by the paper. "I think that's potentially very dangerous, very troublesome. I'm not talking about inconveniences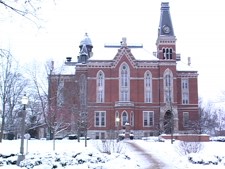 like being searched at airports, but more things like monitoring of people's e-mail messages or wiretapping phone calls -- curtailing of people's freedom of speech and other freedoms under the Bill of Rights."
You can access the complete story at the Star's Web site by clicking here.
John Schlotterbeck was recently honored with a Distinguished Professor Award for 2003-2005. Read more about that here.
Source: Indianapolis Star
Back