"Pioneer" Headed to DePauw, Newspaper Notes
May 7, 2003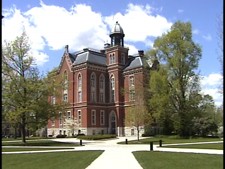 May 7, 2003, Greencastle, Ind. - "These kids are the pioneers... They took a leap of faith," says Mark Fuson, a parishioner of St. Patrick's Church in Terre Haute, Indiana, of Gretchen Oehler and her three fellow seniors at John Paul II Catholic High, who are the first graduates of the new school. "Oehler will attend DePauw University and major in biology," notes an article in today's Terre Haute Tribune-Star.
Reporter Sue Loughlin writes that the new high school "uses an accredited Catholic home-study curriculum and is housed in the St. Patrick's Church rectory. When the program first opened in fall 2000, some suggested the students' college opportunities might be limited. But the four students have proven skeptics wrong." All are headed to college.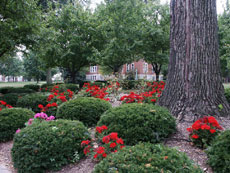 The article continues, "While the program has only limited extracurricular activities, students often do outside activities or community service. On her own, Oehler volunteered for Mounted Miracles, a therapeutic riding program based at St. Mary-of-the-Woods College. The riding program works with individuals who have disabilities."
You can read the complete story, and view a photo of Oehler and her fellow graduates, by clicking here. Learn more about the school here.
Back