DePauw Cited in Wall Street Journal Online Story, "Private Colleges Aim to be More Affordable"
May 20, 2003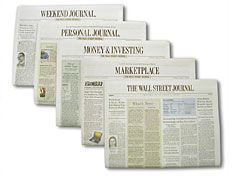 May 20, 2003, Greencastle, Ind. - "Here's good news amid rising education costs: Many private schools are finding ways to make tuition less of a financial burden," writes Jane J. Kim of Dow Jones Newswires in a story that mentions DePauw University and appears in the online edition of the Wall Street Journal. "Sure, it's still not cheap. But given the lingering economic downturn and financial struggles of many families, more colleges are focusing on affordability," she continues.
The article, which also was published in the Minneapolis Star Tribune, is accompanied by a sidebar titled "Colleges Try: What some private colleges are doing to help students with tuition." It lists four institutions, in order, Harvard University (Cambridge, Massachusetts); DePauw University (Greencastle, Indiana);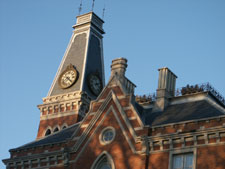 Agnes Scott College (Decatur, Georgia); and Bethany College (Bethany, West Virginia). It says DePauw, "Increased its aid budget while reducing spending over the past two years."
The article can be accessed at the Wall Street Journal's Web site (a subscription is required) by clicking here.
Source: Wall Street Journal
Back