Duplexes Named in Honor of Distinctive Individuals from DePauw's Past
August 29, 2003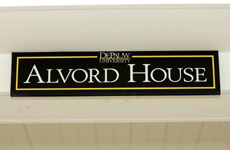 August 29, 2003, Greencastle, Ind. - DePauw University is honoring its past by naming twelve of its student duplexes -- two-story units which have been constructed over the past two summers -- after significant individuals in the University's 166-year history, including alumni, faculty and administrators. In addition, the former home of the late Professor Ray French, now a student residence at 308 S. Indiana, now bears his name. Plaques have been placed on each of the buildings.
"Until now, these units were only known by their street addresses," says Dick Speller, vice president for finance and administration. "Students who live in the duplexes will now know their residence as 'Kissinger House', 'Wilson House', or one of the eleven other names. We think this will give the units more of an individual identity, but more importantly see this as a way to keep these significant names in front of the people on our campus. Each of these individuals left their mark on this University, a mark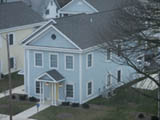 that is now there for all to see."
Speller adds that the idea for naming the duplexes came from James S. Rambo, professor of Spanish and Portuguese and chair of DePauw's modern languages department. "We thank Jim for a terrific suggestion."
"It is indeed an honor to learn that Paul joins other distinguished individuals connected to DePauw University, who will be remembered by these dedications," said Joanne Kissinger. The name of her late husband, Paul B. Kissinger, professor emeritus of physics and astronomy, adorns the duplex formerly known as 508 South Indiana Street. The honorees are: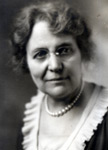 Katharine Sprague Alvord, DePauw University's first dean of women (1915-1936). A native of Sandusky, Ohio and a graduate of the University of Michigan and Columbia University, she is credited with starting most of the women's organizations on campus and for encouraging a large number of DePauw women to pursue advanced degrees. Alvord died at her home in Gaylordsville, Connecticut, April 15, 1960, at the age of 88.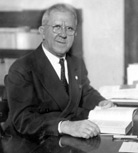 William Martin Blanchard, was born in Perquimans County, North Carolina, August 25, 1874 and died in Greencastle, Indiana, December 21, 1942. He married Hattie Godwin in 1901. They had a son, William. Blanchard married Vera Worth in 1933. A graduate of Randolph-Macon College and John Hopkins University, Blanchard came to DePauw University in 1901, where he served as director of admissions (1925-1941), dean of the college (1927-1941), and professor of chemistry (1901-1941). He was a nationally-known chemist and teacher, and the mentor of Percy Julian and other distinguished scientists.
Sutemi Chinda was born December 24, 1856 at Hirosaki, Aomori Prefecture, Japan and died in Japan, January 16, 1929. He married (Miss) Sato in 1882, and they had a son, Hideho. After graduating from Indiana Asbury University (DePauw, A.B. 1881, A.M. 1884), Chinda returned to Japan, where he entered the foreign service. He later served as Ambassador to Germany (1908-1911), to the United States (1911-1914) and to England (1914-1920). He also served as Japan's representative to the Paris Peace Conference in 1918 and was serving as Lord Chamberlain to the Emperor at the time of his death.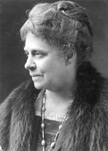 Julia Alice Druley was born January 1855 in Union County, Indiana and died March 24, 1947 in Indianapolis. A teacher of music in Greencastle, she joined DePauw University's music department in 1883, bringing many of her students with her. Together they formed the nucleus of the newly organized department. Druley taught piano at DePauw from 1883 to 1933. It is written that she "spent her whole life and most of her means … for the best interest and work in her classes."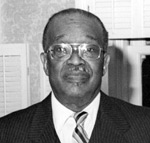 John Jacob Oliver was born in 1912 in Brazil, Indiana and died July 4, 2000 in Silver Springs, Maryland. He married Marge M. Thompson in 1937. They had a son, John Jr. and a daughter, Marilyn. He married Lois Haskins in 1969. She had a daughter Lois. After graduating from DePauw University in 1934, Oliver joined the staff of Afro-American Newspapers, Inc., where he worked to portray the positive image of black Americans that they were denied in the mainstream press. He served as president of Afro-American Newspapers from 1976-1983 and was elected to the Indiana Journalism Hall of Fame in 1988.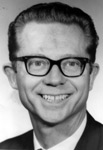 Ray H. French was born in Terre Haute, Indiana, May 16, 1919 and died in Greencastle, Indiana, April 21, 2000. He married Martha Simons in 1952 and they have a son, Thomas R. A graduate of the University of Iowa and a World War II veteran, French taught art at DePauw University from 1948 to 1984. He had 85 one-man exhibitions, and his works have been exhibited in more than 500 museums, galleries and universities throughout the world.
George W. Gore Jr. was born in 1901 in Tennessee and died September 10, 1982 in Nashville, Tennessee. A graduate of DePauw, Harvard and Columbia universities, he served as president of Florida A&M University (1950-1968). He is recognized for his work at Florida A&M in expanding its enrollment, accreditation, academic offerings, and physical plant, and for being the first black graduate of a U.S. school of journalism (DePauw '23).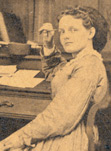 Bettie Locke Hamilton was born October 19, 1850 in New Albany, Indiana and died September 21, 1939 in Greencastle, Indiana. She married Edward A. Hamilton in 1876, and they had two daughters, Edna and Eutalia. Bettie Locke was one of the first four coeds to enter Indiana Asbury University (DePauw) in 1867 and one of its first women graduates. On January 27, 1870 she founded Kappa Alpha Theta, the first Greek-letter sorority for women in the United States.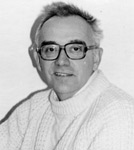 Paul B. Kissinger was born March 30, 1930 in Staten Island, New York and died May 15, 2002 in London, England. He was married to Joanne Verbryck Kissinger, and they have two children, Scott and Lisa. A graduate of Albright College, Northwestern University and Rutgers University, Kissinger taught physics and astronomy at DePauw University (1960-2000). Pilot, photographer, scientist, and musician, he received several teaching awards while at DePauw and was asked by its 1997 graduating class to deliver its commencement speech.
David E. Lilienthal was born in Morton, Illinois July 8, 1899 and died in New York City, January 15, 1981. He married Helen Marian Lamb in 1923, and they had two children. A graduate of DePauw University and Harvard Law School, Lilienthal was chairman of the Tennessee Valley Authority (TVA) from 1941 to 1946 and the first chairman of the Atomic Energy Commission(1947-1950). He authored several books and maintained as his goal, "the development of modern resources for the benefit of his own and succeeding generations."
Belle A. Mansfield was born in Des Moines County, Iowa, on August 23, 1846 and died in Aurora, Illinois, August 1, 1911. She married John M. Mansfield in 1868. A graduate of Iowa Wesleyan University, Belle Mansfield was professor of history at DePauw University (1886-1890), professor of aesthetics (1890-1894), preceptress of Woman's Hall (1886-1911), dean of the School of Art (1893-1911), and dean of the School of Music (1894-1911). She has the distinction of being the first woman admitted to the Bar in the United States (June 15, 1869) and being the only woman member of Delta Chi fraternity.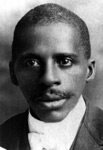 Tucker Essily Wilson was born in 1859 in Shelby County, Kentucky, and died in 1925 in Indiana. He married Priscilla U. Bolden in 1891, and they had a son, Faustin A. In 1888, Tucker Wilson became the first black graduate of DePauw University. He was a minister in the African Methodist Episcopal Church (1889-1925), serving churches in Indiana, Illinois, Ohio, Pennsylvania and Kentucky. As a student and as a minister, he was recognized for his pioneering spirit, his gifts of oratory and leadership.
Truman G. Yuncker was born in Carson City, Michigan, March 20, 1891 and died in Greencastle, Indiana January 8, 1964. He married Ethel B. Clafin in 1915, and they had two children, Betty-Jane and Barbara. A graduate of Michigan State University, the University of Nebraska and the University of Illinois, and a veteran of World War I, Yunker headed the botany and bacteriology department at DePauw (1921-1956). He received a Guggenheim Fellowship in 1953, a Fulbright Scholarship in 1957, and was considered the world's leading authority on piperaceae, an herb.
Back