Best-Selling Author John Jakes '53 to Receive 2003 Ohioana Award
September 22, 2003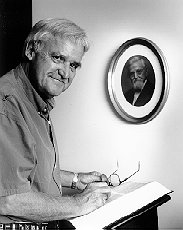 September 22, 2003, Greencastle, Ind. - Best-selling author and 1953 DePauw University graduate John Jakes "has been named as a recipient of a 2003 Ohioana Award," begins a news item in the Island Packet of Hilton Head, South Carolina. "Jakes is one of 17 people selected to receive awards from the Ohioana Library Association, a group established in 1929 'to preserve and promote the works of Ohio writers and artists.' Jakes will receive the association's Ohioana Pegasus Award 'for his outstanding achievements as a writer.'"
The newspaper states, "Jakes attended the creative-writing program at DePauw University and earned a degree in American literature from Ohio State University." He'll be presented with the award October 25 in Columbus, Ohio, at the Ohioana Day Celebration. Precisely one year earlier -- October 25, 2002 --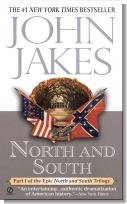 Jakes was honored by the Arts Center of Coastal Carolina with its Reflection Society Tribute award (read more here).
With more than 50 million books in print, John Jakes has authored sixteen consecutive bestselling novels, including On Secret Service, American Dreams, Homeland, the North and South trilogy, and the recently-released Charleston. John Jakes has been called "the godfather of the historical novel," and the New York Times Book Review noted, "He is quite simply, a master of the ancient art of storytelling."
Read the newspaper article by clicking here.
Back