TV Executive Linda Weir Sullivan '76 Joins NCCJ Board
September 23, 2003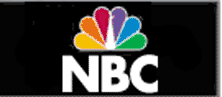 September 23, 2003, Greencastle, Ind. - Linda Weir Sullivan, president and general manager of NBC11 in San Jose, California and 1976 graduate of DePauw University, has been appointed to the Silicon Valley Board of Directors of the National Conference for Community & Justice (NCCJ). As a member of the Board, Linda will work with executive director, Bart Charlow, on issues and events affecting the mission of NCCJ.
"Our mission is to address racism and discrimination targeted against people of any ethnicity, faith or gender, and to replace this with communities built on understanding and respect," Charlow says. "Linda's commitment to the community will help us frame issues effectively and develop ways to communicate how we can all prevent and resolve conflicts."
"The NCCJ does important and relevant work here in the South Bay," Linda Sullivan noted. "I'm very pleased to be able to join this dedicated team." Prior to joining
NBC11, Sullivan was president and general manager of NBC4 in Washington, DC, and held the same title at WJAR-TV in Providence, Rhode Island before that.
Linda Sullivan has a history of providing service to others in her community. While in Washington, she served on the board of directors of the Greater Washington Board of Trade, Greater Washington Urban League, Hoop Dreams and the Washington Redskins Leadership Council. Sullivan also serves on the national NCCJ Board of Directors. A news release on Business Wire adds, "She has a degree in English from DePauw University, and graduated from the executive development course sponsored by General Electric Corporation and Harvard University's general management program.
You can read more by clicking here.
Back