Top Federal 'Cybercop' Martha Stansell-Gamm '73 Profiled in Newspaper
October 8, 2003

October 8, 2003, Greencastle, Ind. - "While Monmouth may be just a small town in western Illinois, Martha Stansell-Gamm is proof that if you set your mind to something, the sky's the limit," writes the Monmouth Daily Review Atlas of Stansell-Gamm, who heads the US Department of Justice's intellectual property and computer crime unit and is a 1973 graduate of DePauw University. "When I was a little girl my parents and teachers helped me to see that it was a big, exciting world out there. A world I wanted to experience and I am still doing that," Stansell-Gamm, who is described by Computerworld as America's "top cybercop."
The Daily Review Atlas' Sarah Horner writes, "Experiencing the exciting world is just what this 1969 Monmouth High School graduate did. Not only did she go on to be a Phi Beta Kappa graduate of DePauw University, but she also holds a J.D. from Georgetown University and an LL.M in international law from Harvard Law School. She was also a judge advocate with the United States Air Force,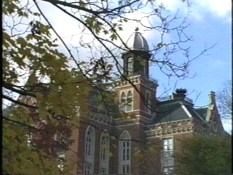 where she served as both prosecutor and defense counsel in Europe. In addition, she has taught criminal law and trial advocacy at the AF Judge Advocate General School as well as taught trial advocacy for the National Institute for Trial Advocacy and the Harvard Trial Advocacy Workshop."
The story notes that Stansell-Gamm "is the only federal prosecutor who has worked on hacker cases including the investigation which led to the arrest of fugitive computer criminal Kevin Mitnick in 1995. She has also worked on cases such as the Solar Sunrise, Moonlight Maze and the I-Love-You viruses." How did she become a "cybercop"? -"Great luck," Stansell-Gamm says. "After practicing and teaching criminal law, I was able to study for an advanced degree in international law and then practice in Asia, still as an Air Force JAG. At the end of that tour, I knew it was time to stop moving around so much, and explored ways to combine my interests. When I was hired by the Justice Department in 1991, they were just forming a new group called the computer crime unit, and asked whether I was interested. Mind you, this was well before the World Wide Web was created, so it was a different world, even then. I thought, 'It's criminal, it's international, and I'll get to learn about new technologies!
What's not to like?' So I grabbed the chance and have never regretted it."
The article notes that Martha Stansell-Gamm wrote a column for the September 15 issue of Newsweek, "My Turn: There's One More Talk You Need to Have". In it, she offers advice to parents on how they can teach their children to be responsible users of technology. "Unfortunately, many parents don't find out what their children are doing online until the FBI appears at their door with a search warrant." She advises parents to click here for more information.
Stansell-Gamm says, "In 12 years at the Justice Department, I have learned to expect great variety and constant change. I love this, since it stretches us and keeps us creative. A lot of what I do is simply manage an office of 60 people and strengthen relationships with our network of 200 federal prosecutors from all of the 94 U.S. Attorney's Offices. Our office is responsible for criminal investigations and prosecutions,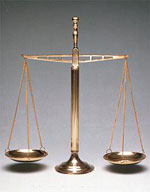 for training federal prosecutors and agents in related topics, for legislation, for international work, and for advising all federal prosecutors on policy questions related to our work. I spend time solving personnel problems, deciding how we will draft a legislative proposal, representing my office at international cybercrime conferences, making the tough calls in investigations or prosecutions, writing and giving speeches about our work, or planning our annual training conference for federal prosecutors. And that's just a sampler."
You can read the lengthy story at the Daily Review Atlas' Web site byclicking here.
Back