Enjoy a Daytime Concert Thursday by the DePauw University Band
November 17, 2003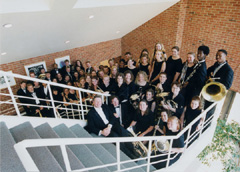 November 17, 2003, Greencastle, Ind. - The DePauw University Band will perform works by American composers Aaron Copland and Frank Ticheli and more on Thursday, November 20 at 1 p.m. in Kresge Auditorium. The concert is free and open to the public. The event will also be broadcast live on the DePauw University student radio station, WGRE(91.5 FM). The program will be conducted by DePauw School of Music Associate Professor Craig Paré. (photo by Marilyn E. Culler)
Thursday's performance will feature DePauw Associate Professor of Music Leonard Foy (seen at right) as a trumpet soloist in Kent Kennan's Sonata for Trumpet and Wind Ensemble.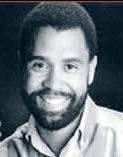 The concert will also showcase three other works for symphonic band: The Promise of Living," from "The Tender Land" by Aaron Copland, Zion by Dan Welcher, and Blue Shades by Frank Ticheli.
The Promise of Living and Zion share a strong connection –- both pieces utilize two hymn tunes from a collection of works that are part of the Sacred Harp tradition –- Zion's Walls and Zion's Security. Zionis dedicated to the memory of composer Aaron Copland, whose work is also featured in the program.
Blue Shades is a work by the popular American composer Frank Ticheli. In the words of the composer: "As its title suggests, the work alludes to the blues, and a jazz feeling is prevalent—however, it is not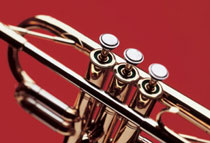 literally a blues piece. There is not a single 12-bar blues progression to be found, and except for a few isolated sections, the eighth-note is not swung." Blue Shades was composed as a tribute to the music and styles of the Big Band era of the 1930s and 40s.
The University Band will also perform this program on Wednesday, November 19, at Pike High School in Indianapolis. For more information about School of Music events, call (765) 658-4379 or click here.
Back