Elmer McCall, DePauw's Men's Basketball Coach from 1958-1978, Dies at 87
November 29, 2003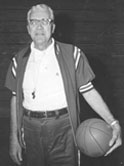 November 29, 2003, Greencastle, Ind. - Elmer McCall, who served as DePauw University's men's basketball coach from 1958-1978 and is second all-time in victories, passed away Wednesday at age 87. A tribute to the coach in the South Bend Tribune notes his service to DePauw, and points out that prior to coming to the University, McCall, as head coach of South Bend Central High School, "was the architect of a program that yielded two state championships (1953, 1957) and became the second team in Indiana history to complete the season without a loss (30-0 in '57)."
"He was a miracle man,'' says Paul Harvey, who played on McCall's 1953 team. "When you know a person is the boss, you don't have much trouble listening to him. He was the kind of guy who would never show favoritism. If he saw you walking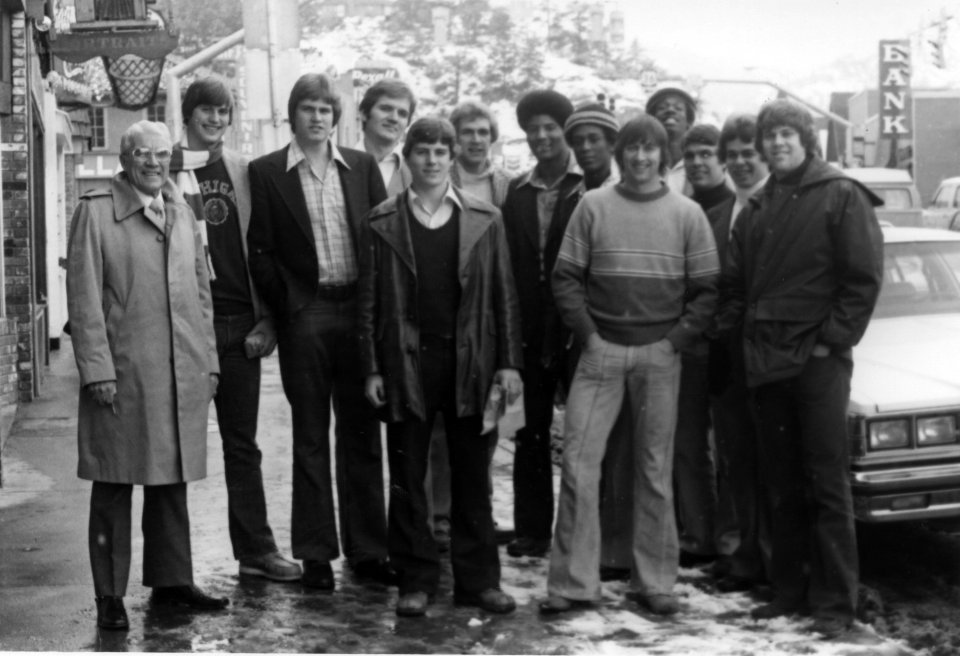 down the hall, even if you were all by yourself, he wouldn't speak because he didn't want you to think you were a favorite. He'd get you off to the side and he'd say, 'I want you to think you're the best ballplayer in the world, just don't tell nobody about it.'" (McCall and his team, circa 1977)
The story states, "McCall came to Central in the 1952-53 school year from Ventura (California) Community College, where he had won two junior college national titles. In six years at Central he posted a 117-37 record, then left to take over the basketball program at DePauw. He was in Greencastle from 1958 to 1978, fashioning a 182-290 mark." You can read the entire article online at the Tribune's Web site by clicking here.
Last February, current DePauw men's coach Bill Fenlon eclipsed McCall's victory total and became the University's all-time wins leader (read more here).
Elmer McCall and his 1953 South Bend Central team celebrated a 50th reunion in January. Read more about that here.
Back