Get in the Spirit -- Enjoy Holiday Concert Saturday Evening
December 1, 2003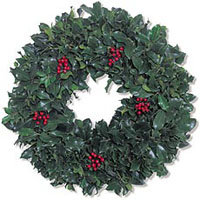 December 1, 2003, Greencastle, Ind. - On Saturday, December 6, The DePauw University Chorus and Chamber Singers will join forces to perform a concert of seasonal music in Meharry Hall of historic East College. In addition to an array of vocal pieces, faculty and student instrumentalists will join the choirs in several exuberant works from the Baroque period. The performance begins at 7:30 p.m. and is free and open to the public.
The concert will open with motets, written by Andrea and Giovanni Gabrieli and performed by the University Chorus and brass ensemble. The Chamber Singers will follow with a set of a cappella works, including Rachmaninoff's beloved Bogoroditse Devo, the "Hail Mary" movement from his All Night Vigil. The University Chorus will also sing a group of Christmas spirituals, including arrangements by William Dawson and Jester Hairston.

Poetry from William Blake's Songs of Innocence will form the basis for a second Chamber Singers set, including musical settings by Earl George and John Tavener. To conclude the program, the Chamber Singers will perform Antonio Caldara's Magnificat in C Major. This Italian Baroque work is scored for soloists, choir, strings, trumpets, and timpani. Caldara's contemporary, Johann Sebastian Bach, prized this Magnificat so highly that he arranged it for his own use in Leipzig, Germany.
For more information on upcoming School of Music events, call (765) 658-4379 or click here. Back