Holiday Tradition of Jane (Sponsler) Gaden '39 Subject of Minneapolis Star Tribune Story
December 9, 2003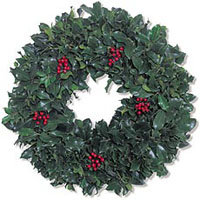 December 9, 2003, Greencastle, Ind. - "With a newborn baby in the house and the holidays coming, Iva Gaden decided to do something special," begins a holiday story with a connection to DePauw University, which appears in today's Minneapolis Star Tribune. "Something to pass the time with her visiting sister-in-law. Something, perhaps, for the Christmas tree, that baby Jane might be fond of as she grew up. Iva Gaden and her sister-in-law Helen popped some popcorn, strung it together on thread and hung it on the tree. When Christmas was over, she put the four strings in a glass coffee jar and packed them away with the rest of the Christmas decorations. The year was 1917. On Saturday, Jane Gaden and her two daughters took a glass jar out of the closet and pulled out four strands of popcorn to drape on the small Christmas tree in Jane Gaden's Richfield home. Eighty-six years later. Same jar. Same popcorn," writes Bill McAuliffe.
The article notes that Jane (Sponsler) Gaden "graduated from DePauw University in 1939 with a degree in home economics and went to work for a home appliance dealer.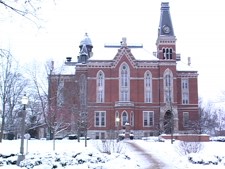 During the war years she worked for the electric utility in the Chicago suburbs, showing homemakers how to operate their new appliances and, in presentations sponsored by the Office of Civilian Defense, how to do old-fashioned things such as home canning and lampshade recovering. After she and Warren Gaden were married in 1946, she inherited the popcorn strings from her parents."
The story, which includes a color photo of Jane Gaden and her daughters decorating their holiday tree, can be accessed by clicking here (a free registration is required).
Back