James Allen '79 Elected CEO of Hilliard Lyons
December 15, 2003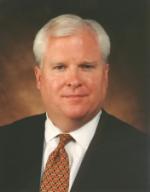 December 15, 2003, Greencastle, Ind. - James R. Allen, a 1979 graduate of DePauw University, has been elected chairman and chief executive officer of Hilliard Lyons effective January 1, 2004. Allen, currently president and director of asset management for the company, will succeed the retiring James W. Stuckert, who has led the Louisville, Kentucky-based financial services firm for eight years.
Jim Allen has served Hilliard Lyons for 23 years in a variety of leadership positions. He has also served as a member of the sales and marketing committee of the Securities Industry Association. With the National Association of Securities Dealers, he served on its business conduct committee for the Fifth District. Other professional memberships include the Association for Investment Management and Research and the Louisville Society of Financial Analysts.
Allen contributes to his community by volunteering as treasurer and vice chair of the Metropolitan YMCA of Greater Louisville, serving on the Planned Giving Committee of the Louisville chapter of the American Red Cross and as past president of the Pendennis Club of Louisville. He also serves on the boards of the Jefferson County Public School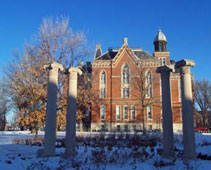 and Louisville Zoo foundations. An announcement on PR Newswire states that "Allen is graduated from DePauw University and holds an MBA from Ohio State University." You can access it here.
Established in 1854, Hilliard Lyons is a member of the New York, American and Chicago stock exchanges, National Association of Securities Dealers and Securities Investors Protection Corp. A PNC Advisors company, Hilliard Lyons has 500 financial consultants in 80 branches in Arkansas, Georgia, Illinois, Indiana, Kentucky, Michigan, Mississippi, North Carolina, Ohio, South Carolina, Tennessee, Virginia and West Virginia. Learn more about the company by clicking here.
Back