Kiplinger's Personal Finance Ranks DePauw Among Nation's "Best Values"
December 16, 2003
US News : DePauw in Nation's Top Tier
National Survey of Student Engagement
December 16, 2003, Greencastle, Ind. -

DePauw University is among the 100 best values in private colleges across the United States, according to the January 2004 issue of Kiplinger's Personal Finance. The magazine's editors "put more than 1,300 private schools under our microscope to determine which combine academic excellence with generous aid packages and lower total costs." They determined that DePauw is number 67 on the list of "best values," finishing ahead of a number of peer institutions -- including Vanderbilt University and Dickinson College -- and third among Indiana colleges on the list behind the University of Notre Dame and Taylor University.
"The 100 finalists were ranked on a combination of quality and cost components," the magazine notes. "We looked at total cost (tuition, mandatory fees, room and board,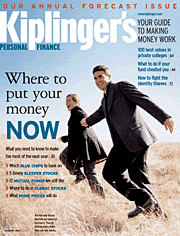 and estimated expenses for books and supplies), the average cost for a student with need after subtracting need-based grants (but not loans), the average cost for a student without need after subtracting merit grants, the percentage of all financial aid that comes from grants and the average debt accumulated before graduation."
Kiplinger's asserts, "For students who are engaged in a college search, our list is a good place to begin narrowing the field. It covers colleges in 29 states and the District of Columbia, ranging from the 67-student Webb Institute, in Glen Cove, New York, to the 29,000-strong Brigham Young University, in Provo, Utah."
You can access the story by clicking here, and see the table of the top 100 colleges and universities here.
DePauw University is again ranked in the top tier of America's best national liberal arts colleges (#40) in U.S. News & World Report's 2004 rankings
(read more here). Released last month, the 2003 National Survey of Student Engagement (NSSE) finds that DePauw students spend more time studying, engaging in class discussions and collaborative projects with classmates, and volunteering in their community than students at peer institutions and the national average at all colleges and universities. DePauw continues to outpace peer institutions and national averages in virtually every category of the NSSE (read more here).
Back