General Mills CEO Steve Sanger '68 Quoted in USA Today
January 2, 2004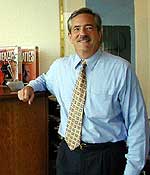 January 2, 2004, Greencastle, Ind. - "General Mills CEO Stephen Sanger says his company does a battery of leadership tests on rising executives, and the data show women are at least as effective as men in most areas and more effective in some areas," notes a USA Today article on female CEOs. The story points out that "eight Fortune 500 companies have female CEOs, and as a group they outperformed the broader market by a substantial margin." Sanger, a 1968 graduate of DePauw University, tells the newspaper, "A sample of eight is pretty small to draw conclusions. But when you get a larger sample, you will probably see the same thing." Writer Del Jones adds, "Should that prove true, another year or two of outperformance might cause large investors and boards of directors to take notice, which could hasten the rate at which women land CEO jobs."
For a second consecutive year, General Mills is in the top 10 of Working Mother magazine's annual list of 100 Best Employers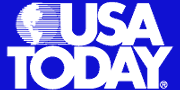 for Working Mothers (read more here). The fourth annual listing of America's "100 Best Corporate Citizens," in the spring issue of Business Ethics magazine, ranked General Mills #1 (the second place company, Cummins, is also headed by a DePauw alumnus, 1969 graduate Tim Solso; read more here).
Access the USA Today story clicking here.
Back