David Kroeger '82 Joins Oak Street Mortgage
January 5, 2004
January 5, 2004, Greencastle, Ind. - David W. Kroeger, a 1982 graduate of DePauw University, D. Scott Clarke, has joined Oak Street Mortgage as portfolio and pricing manager. In this newly created position, Kroeger will help Oak Street focus on the development and management of its portfolio company wide. Kroeger's primary responsibilities will be in scenario and cash flow modeling for Oak Street's portfolio as well as bulk package pricing.
"Joining Oak Street Mortgage is a great opportunity," Kroeger says. "There's a lot of growth and potential here. What sets Oak Street apart for me is their ability to focus not only on growing the business, but also on their customers. I'm looking forward to being part of this winning team."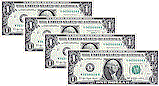 "Dave has extensive experience in modeling portfolio performance," says D. Scott Clarke, executive director of Oak Street Mortgage. "He has a strong background in financial services as well as the mortgage industry. I believe he will be a significant contributor to Oak Street and I am looking forward to having him as part of our team. The addition of this new position offers us yet another dimension to managing the business."
An announcement at Yahoo! Finance notes "Kroeger, who holds an M.B.A. in finance from Indiana University and a B.A. in economics from DePauw University, has over 18 years of experience in corporate pricing and portfolio management. He began his career as a financial analyst with Circle Business Credit, Inc. before joining Bank One Corporation in 1990.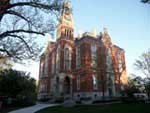 Most recently, Kroeger held the position of manager, portfolio acquisitions, asset atrategy and secondary marketing with Bank One Secondary Markets in Indianapolis." Read the complete story by clicking here.
Oak Street Mortgage LLC, headquartered in Carmel, Indiana, provides loans for home purchase, mortgage refinancing, and debt consolidation. Oak Street now spans 26 states and originated more than $2.0 billion in mortgage loans in 2003. Learn more about the company by clicking here.
Back