Teacher-Actor Stuart Mill '85 Profiled in Newspaper
February 5, 2004
February 5, 2004, Greencastle, Ind. - "Everyday in Room 11, I appear as Mr. Mill," Stuart Mill, a fifth grade teacher at Harcourt Elementary School in Indianapolis and a 1985 graduate of DePauw University, tells the Topics newspapers. The story by Gretchen Rush continues, "When not appearing as Mr. Mill, this thespian might be seen on stage as Harold Hill in The Music Man or a loony professor in a school convocation. In Lexington, Kentucky, his acting career kicked off in a fifth-grade play, but Mill's next time on the boards wasn't until Junior Spectacular at North Central High School. From there he went on to theater work at DePauw University. 'It was a small school, a chance to be on stage,' Mill said. 'I worked with great professors.'"
The article points out that Mill has performed at the Phoenix Theatre, Theatre on the Square, the Children's Museum of Indianapolis and Indianapolis Repertory Theatre, among others. Paul Galloway, who has directed Mill in several plays, tells the newspaper, "He is so incredibly talented, anyone in town would love to have more of his time on stage. There are times when I've been around directors who have said, 'What I need right now is Stuart Mill.'"
Rush notes that Mill "also likes to use humor in the classroom and believes every teacher does some acting throughout the day." The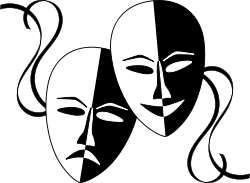 teacher-thespian adds, "Drama is a great outlet for kids. They are so expressive, and they can get out and show it in a setting where it's OK."
Read the story in its entirety by clicking here.
Back