American Public Schools "Resegregating," Prof. John Dittmer Says
February 5, 2004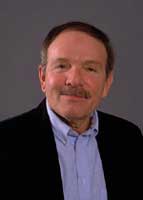 February 5, 2004, Greencastle, Ind. - "A pattern of resegregation of public schools has emerged across the United States, the result of court decisions and demographic realities, a noted civil rights historian said Wednesday," begins an article in today's edition of Indiana's Terre Haute Tribune-Star. Sue Loughlin writes, "Today, 70 percent of black students attend schools in which racial minorities are a majority, and one-third are in schools that are 90 to 100 percent minority, said John Dittmer, DePauw University professor emeritus of history. He spoke at Indiana State University as part of Black History Month and the American Democracy Project."
In his speech, Dr. Dittmer said, "Schools are more segregated now than they were 30 years ago and this does not seem to be a concern to many Americans." With the reversal of court-ordered busing plans in recent years, Loughlin writes that Dittmer believes "the problems facing public education are just as daunting as they were a half-century ago. Despite 're-segregation,' educational opportunities must equalize through
increased emphasis and funding for such initiatives as Head Start and full-day kindergarten, he suggested. 'There are no easy solutions,' he said."
The story continues, "Dittmer also attacked both major political parties as being indifferent to the plight of blacks. The Republican and Democrat parties both display an indifference to racial equality in the schools 'and have failed to deal with the problems of inequality in the larger society,' Dittmer said. He criticized the Democratic Party, in particular, for actively seeking the black vote but not following through with programs that would benefit blacks in terms of jobs, housing and a continued attack on the 'vestiges of segregation, which is now very much institutionalized segregation as opposed to segregation by law in the past.'"
Loughlin concludes that "despite remaining challenges, much progress has been made since the 1950s and 1960s. Even in Mississippi, there are more than 850 black elected officials today, and by the mid-1990s, almost as many blacks as whites completed high school, and more than half of black high school graduates went on to college,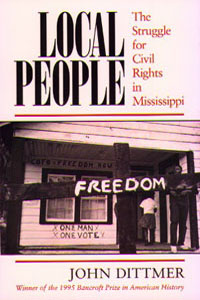 'undreamed of during the days of Jim Crow,' Dittmer said.
You can read the story in its entirety at the Tribune-Star's Web site by clicking here.
An acclaimed civil rights historian, John Dittmer joined the DePauw University faculty in 1985. Dr. Dittmer's special area of interest is the civil rights movement in Mississippi, which he has studied and researched for more than 30 years. His book, Local People: The Struggle for Civil Rights in Mississippi, was published in 1994 and received the prestigious Herbert G. Gutman Award, the Lillian Smith Book Award, the McLemore Prize from the Mississippi Historical Society and the Bancroft Prize. The New York Times named Dittmer's book one of the "Notable Books of 1994." Julian Bond called Local People "the definitive analytical history of the black freedom movement in the nation's most recalcitrant state."
Source: Terre Haute Tribune-Star
Back