DePauw Junior Contributes Valentine's Day Piece to NUVO
February 14, 2004
February 14, 2004, Greencastle, Ind. - An article written by DePauw University junior Seth Kinnett is featured in this week's edition of NUVO, Indianapolis' alternative newspaper. The story, entitled "A garnished seduction: Strategies for preparing dinner for your date," provides timely culinary tips for Valentine's Day and beyond from Indianapolis-based executive chef Jeff Caruso.
"My first lesson: Don't tip your hand too soon," Kinnett writes. "Caruso says, 'Don't serve a heart-shaped muffin on the first date. In fact, don't serve her anything on the first date.' Point taken: Dine out on your first date and let a professional handle the garnish, eliminating any potential for miscommunication or premature Freudian psycho-garnish-analysis."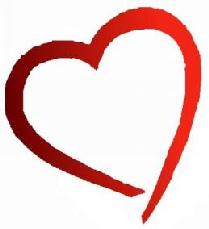 Kinnett, who is studying at Oxford University in England this semester, credits three DePauw English professors with nurturing his talents. "I never really thought about magazine writing before I met Tom Chiarella. But his writing successes, along with his encouragement and that of Greg Schwipps made it seem possible. As I was preparing this garnish piece, both Tom and Greg suggested I speak with Lili Wright to be sure I was asking the right sorts of questions for the interview. I'm beyond grateful to Tom, Greg, and Lili, and a number of the other members of the English department, for helping me develop as a writer."
You can read the article in its entirety at the newspaper's Web site by clicking here. Another essay by Seth Kinnett appears in the February 2004 issue of Indy Men's magazine. Read more here.
Back