Author Jonathan Coleman to Present Reading February 23
February 16, 2004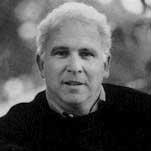 February 16, 2004, Greencastle, Ind. - Non-fiction author Jonathan Coleman -- whose book Long Way to Go: Black and White in America was called "a classic" by Morris Dees of the Southern Poverty Law Center and "history and journalism at its best" by Two Nations author Andrew Hacker -- will visit DePauw University, Monday, February 23, and read from his new work-in-progress, What He Stood For: The Many Worlds of Angus Cameron. Coleman's appearance, as part of The James and Marilou Kelly Writers Series, will take place at 7:30 p.m. in the auditorium of Peeler Art Center. The event is free and open to the public.
Jonathan Coleman's previous works include two New York Times bestsellers: At Mother's Request, and Exit The Rainmaker. His most recent work, the aforementioned Long Way to Go, examines the status of race relations in Milwaukee.
The subject of Coleman's new project, Angus Cameron, was a legendary book editor and a 1930 graduate of DePauw.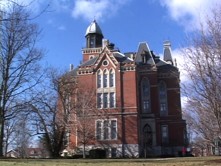 Blacklisted during the anti-Communist fervor in the 1950s, Cameron's legend grew, and he became Coleman's mentor. In his DePauw appearance, Coleman will be reading a chapter about Cameron's days at the University.
Read more about Angus Coleman, who passed away in November 2002, by clicking here.
Back