Terry Crone '74 Appointed to Indiana Court of Appeals
February 18, 2004

February 18, 2004, Greencastle, Ind. - Terry A. Crone, St. Joseph (Indiana) Circuit Court Judge and a 1974 graduate of DePauw University, has been appointed to the Indiana Court of Appeals. Indiana Governor Joe Kernan made the announcement yesterday.
"I am proud to appoint someone of Terry Crone's caliber to the Court of Appeals," Kernan said. "He is a brilliant judge who understands the practical implications of his decisions. He will have great success on the Court of Appeals."
Judge Crone tells the South Bend Tribune, "It's a great opportunity, a wonderful honor. I'm very excited about the prospect of serving the state judiciary in a different capacity."
An Associated Press story notes, "Crone, who was one of 12 applicants, said he expects to start his new position around March 8.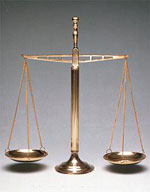 He was appointed circuit judge in 1989 by Gov. Evan Bayh after three years as the court's master commissioner. He was elected to a six-year term in 1990 and re-elected in 1996 and 2002. Crone is a graduate of DePauw University and the University of Notre Dame Law School."
You can read the article at the Web site of Louisville, Kentucky television station WHAS by clicking here. Access the South Bend Tribune story here.
Back