Student TV Documentary Supervised by Prof. Ken Bode Wins National Award
February 20, 2004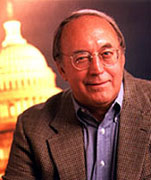 February 20, 2004, Greencastle, Ind. - Ken Bode, Eugene S. Pulliam Distinguished Professor of Journalism at DePauw University, calls it "terrific news." Tom Brokaw: Witness to History, a Northwestern University Medill School of Journalism student project that was supervised by Bode, has won a first place Academy of Television Arts & Sciences Foundation College Television Award in the category of documentary. The program was produced last year when Bode was professor and Knight Chair in Broadcast at Medill.

[DOWNLOAD VIDEO: "Clip from A Witness to History" 988KB]
"This is the national emmy for student documentary television so the students are thrilled, and should be," Bode says. "They're figuring out how to spend the $2000 check they will get. They picked the subject, did interviews all over the country and raided the NBC News archives. Brokaw sent a note saying he was surprised at the flood of memories it rekindled when he watched the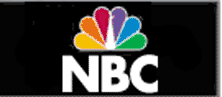 program."
The half-hour documentary includes interviews with NBC's Tim Russert, and Brokaw himself.

[DOWNLOAD VIDEO: "Tom Brokaw on Covering 9/11" 955KB]
"I am now in the third week of teaching the same course here at DePauw," Bode, an award-winning journalist with CNN, NBC and PBS, adds. "It's the same number of students, but this class decided to split in half and do two documentaries. I've never tried that before, but they have experience, enthusiasm and they picked great subjects. One involves crystal meth in rural Indiana and the other a 100-year-old Greencastle homicide, once called the 'murder of the century.' Stay tuned.'"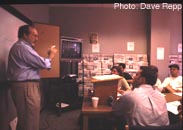 Ken Bode returned to DePauw in the fall. He previously served DePauw from 1989 to 1997. Bode directed the Center for Contemporary Media from 1989 through '94, oversaw the creation of and directed the Media Fellows Program (1992-94), was John D. Hughes University Professor and was director of the University's public affairs lecture series.
Professor Bode's recent op-eds on Campaign 2004 can be accessed by clicking here, here, here and here. He reviewed the new biography, Lyndon B. Johnson: Portrait of a President in the Boston Globe. Read more here.
Back