Larry Spears '78 to Appear on NBC's Dateline
February 27, 2004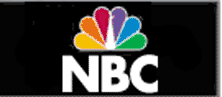 February 27, 2004, Greencastle, Ind. - Larry C. Spears, president and CEO of The Robert K. Greenleaf Center for Servant-Leadership and a 1978 graduate of DePauw University, is scheduled to appear tonight on NBC's Dateline. Spears was interviewed by correspondent Stone Phillips earlier this week for the segment, to talk about servant-leadership, its meaning in people's lives today, and its practice in organizations. Dateline can be seen from 8 to 10 p.m. EST.
President & CEO of The Greenleaf Center since 1990, Larry Spears had previously been managing director of the Greater Philadelphia Philosophy Consortium, a cooperative association of 12 colleges and universities in the Philadelphia area. He also served as a staff member with the Great Lakes Colleges Association's Philadelphia Center and with the Quaker magazine, Friends Journal, in Philadelphia. Spears has also published over 300 articles, essays and book reviews, including many for in-house publications, and is the editor of nine books.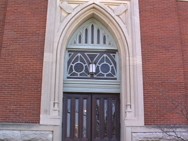 The Greenleaf Center is an international, not-for-profit institution headquartered in Indianapolis. Its goal is to help people understand the principles and practices of servant-leadership; to nurture colleagues and institutions by providing a focal point and opportunities to share thoughts and ideas on servant-leadership; to produce and publish new resources by others on servant-leadership; and to connect servant-leaders in a network of learning. The Center now has nine branch offices located around the world in Australia/New Zealand, Canada, Japan, Korea, The Netherlands, The Philippines, Singapore, South Africa, and the United Kingdom. Visit the organization's Web site by clicking here.
Back