World-Famous Second City Comedy Troupe Performs at DePauw March 12
March 5, 2004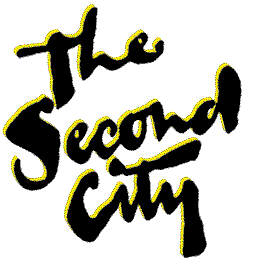 March 5, 2004, Greencastle, Ind. - The Second City -- the comedy troupe that launched the careers of Mike Myers, Bill Murray, John Belushi, Julia Louis-Dreyfus and countless others -- will come to the campus of DePauw University, Friday, March 12, at 8 p.m. for a performance in Kresge Auditorium of the Performing Arts Center. Tickets are $2 each, and are available in the Hub daily between noon and 1 p.m., or by calling (765) 658-4850. The performance is sponsored by Union Board.
Since 1959, The Second City has established itself as a Chicago landmark and a national treasure with two resident stages and a third stage in the Second City Training Center. For over thirty years, the Second City has also taken its act on the road, performing at colleges, performing arts centers, clubs, theatres, fundraisers, festivals, conventions, and more. Performing a special medley of classic scenes, songs, and improvisation, the Second City's National Touring Company is always original, daring, & hilarious. Almost all Second City actors got their start in the Touring Company, many went on to successful careers on Saturday Night Live, SCTV and in movies.
"What do love, Iraq and rap music producers have in common? They're all targets of the Second City, the infamous comedy/improv troupe from Chicago," writes Anna Rosenstein in the Pittsburgh Post-Gazette. "It's like the Harvard of improvisational theater. That should assure you that the current class is some of the best and brightest. Sure, cheesy humor isn't beneath them and not a one will skip a sexual innuendo if the opportunity presents itself. Anything for a laugh. And the laughs come fast and furious," she adds.
Back