Timing of Richard Clarke's Testimony & Book "Good for the Country," Prof. Ken Bode Writes in Op-Ed
April 2, 2004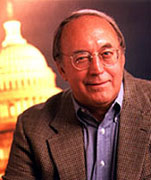 April 2, 2004, Greencastle, Ind. - "Richard Clarke's Against All Enemies, a blunt indictment of the Bush administration's failures in combating terrorism in the days before and after 9/11, has rocketed to the top of the bestseller lists," notes Ken Bode, Eugene S. Pulliam Distinguished Professor of Journalism at DePauw University, in an op-ed in today's Indianapolis Star. "Vice President Dick Cheney said he really didn't know Clarke that well, 'But judging from what I've seen, I don't hold him in high regard.' Cheney added that on matters of terrorism, Clarke was 'out of the loop.' If so, it is reasonable to ask: Who was in the loop? In its barrage of uncoordinated disparagement of this 30-year retired civil servant, the Bush team, which prides itself on staying 'on message,' has fumbled repeatedly, Bode asserts.
The professor, former senior political analyst for CNN, examines the fallout that followed Clarke's recent testimony before the 9/11 commission, which is co-chaired by former congressman and 1952 DePauw graduate Lee Hamilton. Bode writes, "Part of the Clarke bashing includes the charge that he timed his book to coincide with his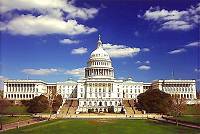 testimony, as if he knew six months ago when he would appear. In fact, it is good for the country that Against All Enemies hit the bookstands when it did. The book and Clarke's public appearances have helped focus attention on our failed policies on terrorism and on why we are involved in a war in Iraq that has been declared over but seemingly never ends."
In conclusion, Bode writes, "The trashing of Clarke by Cheney and [National Security Adviser Condoleezza] Rice probably accomplished the opposite of what was intended. It promoted his book and hyped interest in his testimony. It also helped turn public opinion to the point that the administration had to capitulate and agree to allow Rice to testify publicly and under oath. That will be an interesting day because the members of this commission are probably the best-informed people in America about the state of our intelligence and preparations for terrorism prior to September 11, 2001. They will know what to ask Ms. Rice."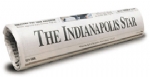 Read the entire essay at the Star's Web site by clicking here.
Ken Bode is a regular contributor to the newspaper's opinion page. Learn about his other recent op-eds by clicking here, here, here, here, here, here, here and here.
Source: Indianapolis Star
Back